Hiking Trails in Juneau – Auk Nu Trail – On The Way To Auke Bay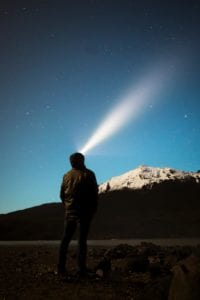 Auke Nu Trail is one of the truly unique hiking trails in Juneau. It is an Unplugged Adventures shore excursion that will leave you mesmerized by all the beauty you encounter along the way. This easy-to-moderate skill level trek traverses beautiful meadows and the lush, thick foliage of the Alaskan wilderness. Auke Mountain offers spectacular views of the Chilkat Mountains, upper Mendenhall Glacier, Lynn Canal and the pristine waters of Auke Bay. As one of the most awe-inspiring hiking trails in Juneau, the Auke Nu Trail offers countless photographic opportunities. 
With every changing season, the hiking trails in Juneau boast a new look from meadows of wildflowers in the spring, to lush green forests in summer. The fall foliage turns to gold and copper leading to the snow and ice covered mountains of winter. The months of May through September are typically the best months for hiking trails in Juneau. Auke Nu Trail is open for hiking, cross-country skiing and snowshoeing. 
As one of the "out the road" hiking trails in Juneau ending at Auke Bay, this is a convenient uphill hike that is still close to town. About 20 minutes into the hike the trees begin closing in and the trail narrows. Then it begins a gradual ascent toward the crest of Auke Mountain near the head of Auke Nu Creek. Through a verdant rainforest and across a small bridge over a run-off river, hikers will experience everything they could have hoped for.
John Muir Cabin, built in 1980 commemorating the 100th anniversary of Muir's visit to the Gastineau Channel area, is also a popular destination of Auke Nu Trail.
Knee-high rubber boots are recommended for hiking trails in Juneau. Frequent rain makes the trail extremely muddy as it winds through swampy muskeg and a watery bog. Wooden planks laid over the bog protect the undergrowth and also make it easier for hikers. However, the boards can become very slick, especially as the trail angles up the incline. 
Auke Nu Trail is a beautiful trail and not to be rushed for the fullest experience. The Southeastern Alaska wilderness offers a tranquility that is unsurpassed with unique experiences to be found all year long. In spring and summer there is plenty of daylight so you don't need to worry about getting back before dark. There is ample time to complete one of the more popular hiking trails in Juneau such as the Auke Nu Trail hike.
If you love wild blueberries then you may wish to bring along a bucket for this delightful natural treat! Blueberries are in season from late August through September, and a large patch can be found on top of Spaulding Mountain. (Keep an eye out for bears – they love them, too! While no known bear attacks have ever occurred on this trail, it doesn't hurt to stay aware of your surroundings just in case.)
Summing It Up
If you're planning to hike one of the hiking trails in Juneau, you just can't go wrong with the Auke Nu Trail. Plan to get an early start to allow for plenty of time to complete the entire round-trip hike. Even on sunny days, we recommend you wear rain boots, bring a rain jacket, a plastic bag for your camera and drinking water. Native Alaskans will tell you to layer your clothing, as well. You never know what the weather will be like. Just pick up your Jeep at our office located across from Dock C to get you to the trailhead. Then let the adventures begin – Unplugged Adventures!
Getting There
From Unplugged Adventures take the Glacier Highway to mile 12.3 (past the Auke Bay Post Office on the left and before Waydelich Creek) to the Spaulding-Auke Nu Trailhead. To reach the Auk Nu trail, hike the wide, flat and very easy Spaulding trail to .08 mile. The medium-incline gravel path leads to a boardwalk under a canopy of tall trees to a subalpine muskeg meadow. It then continues through a wooded area for about one mile to a second meadow. Beyond another stand of trees the trail ends in a third large muskeg meadow. The trail rises to 1,550 feet in elevation and takes about 6 ½ miles round-trip to get there and back. 
There are easier hikes as well as more challenging hiking trails in Juneau. Depending on your level of skill and experience, as well as your personal commitment, Auke Nu Trail can be very easily hiked for some or more difficult for others. The views are incredible and for most hikers, that's what drives them most. For a great opportunity to appreciate the views, examine native plants and mushrooms scattered throughout the forest, snack on wild huckleberries and blueberries alongside the trail or photograph a magnificent waterfall, hiking trails in Juneau offer the best of the best.
Experience an unforgettable Alaskan experience by scheduling your Unplugged Adventure's all-inclusive, self-paced hiking trails in Juneau excursion. 
Unplugged Adventures – 

1-800-989-9868 – 549 S. Franklin St., Juneau, AK 99801 – Email: [email protected]