Jeep Tours In Juneau Are An Outdoor Photographers Dream!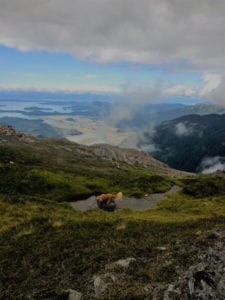 Jeep Tours in Juneau provide a truly unique and unforgettable opportunity for nature photographers who are looking for that perfect picture.
Your time is precious, especially when you've only got a few short hours to pack in as much as you can. That's why Unplugged Adventures has a pre-programmed digital audio and visual guide with various recommended photo opportunities and quiet places for a picnic, so you only experience what's most important to you.
Jeep tours provide access to many of Juneau's most popular sites. Ten of our MUST SEE Destinations await you!
Unplugged Adventures knows you have a lot of things to do while in Juneau, and our number one priority is to make your excursion a memorable one. As with other suggested things to do in Juneau throughout the region, stunning photo opportunities abound, and the customized guide in your Jeep points out interesting facts and figures for you. We offer a vast array of options to suit any adventurer's taste with our Jeep tours. 
Juneau's Favorite Photo-Ops – Unplugged Adventures has pre-programmed several suggested photography sites that you won't be able to choose between! To make your selection, choose one of the camera icons on your interactive map to preview the site before you decide whether to add it to your travel route.
Outdoor Dining in the Wilderness – Unplugged Adventures knows the most memorable moments are those shared with the people you're with. There are several great picnic sites along your route – just bring a picnic lunch from the ship or get take-out from one of many restaurants in the area. Or you have the option of choosing one of three outdoor dining locations that are pre-selected just for you. Simply tap the picnic table icon on your map, and preview the location.
The benefits of booking Jeep tours in advance ensures no time wasted once you step ashore. Each of Unplugged Alaska's Jeep tours will provide opportunities for photographing, picnicking, hiking, whale watching and more. You have the option of booking either 4, 6 or 8-hour Jeep tours, or you may prefer going off on your own self-guided Jeep tours, enjoying whichever sites appeal to you most. Whether you want to venture out on a quiet drive along the Alaskan coast, explore a visit to Mendenhall Glacier, or take in any one of several other unique sites, it's all up to you! 
Jeep tours booked online before you depart on your cruise are the best option to ensure you get the adventure of your dreams. Securing a Jeep tours reservation in advance also means you avoid a lengthy check-in and check-out process – simply show your driver's license to one of our friendly staff and go on your way. Once your ship has docked, find us directly across from Dock C, pick up your Jeep and hit the road! To check-out, hand in the keys and head back to the ship. 
Remember – book your Jeep in advance so you have ample time to enjoy your trip and get back to the ship on time for your departure.