The Best Way to See Everything
in Juneau
Go Your Own Way
Interactive Self-Guided Jeep Tours
Discover All of Juneau's Most Cherished Treasures
At Unplugged Adventures our number one priority is providing guests access to as much of Alaska's untouched grandeur as possible. Our self-guided Jeep tours are specifically designed to make the most out of every minute you have in Juneau, whether it's a trip to an ice capped glacier, digging up your own gold, or simply enjoying a quiet picnic in an undisturbed hideaway. Unlimited use of the vehicle and digital guide allows you to explore Juneau's various sites and sounds, and tack on or skip as many locations as you want.
Escape the crowds and create your own memories in one of Unplugged Adventure's 4x4 Jeep Wranglers. All vehicles are equipped with a GPS integrated digital guide to ensure that you never get lost, even if you travel to the end of the road where cell service is a thing of the past.
Time is precious, especially when you've only got a few short hours to pack in as much as you can. Prior to embarking on your self-guided Jeep tour, our digital audio and visual guide will preview various recommended points of interest, photo opportunities and even quiet places for a picnic or respite, so you only experience what's most important to you. Guests can select one of Unplugged Adventure's pre-programmed, recommended routes or customize their digital guide with a simple touch of the screen.
All of our self-guided Jeep tours are all inclusive, so there's no need to worry about extras when you return. Insurance, mileage, fuel, gold mining equipment, bear spray, car seats, you name it…we've got you covered. Unplugged Adventure's fleet consists of two-door and four-door Jeep Wranglers, all with easy lift soft tops that allow you to quickly convert from an open air excursion to a much needed rain shelter.
What our guests are saying about us
"This Jeep adventure is a must for those ready to get off a bus and explore on their own.  We happened across Unplugged Adventures and it was the best excursion we had on vacation.  Their in Jeep iPad system is easy to use.  Highly recommend, you won't be disappointed."
Hunter & Levi
"Just wanted to leave a review on your site and tell everyone what a fantastic time we had renting your jeep!!  We would not have seen Alaska any otherway but driving around in a JEEP!!  Thanks for a great time...big THANKS from all of us."
Joe D.
"A must see, Juneau is spectacular! If you can only spend a few hours here, this is the way to do it."
Reginald F.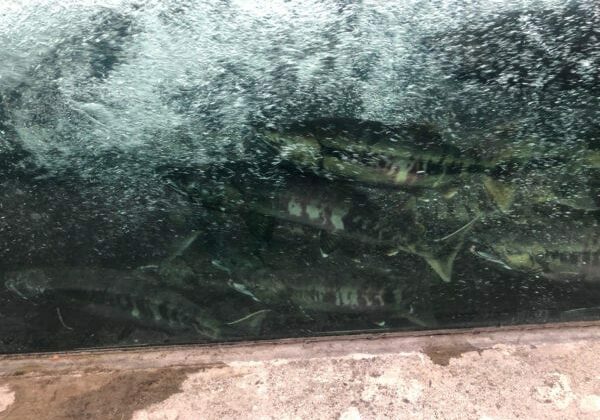 Top 10 Things to do in Juneau – #9 DIPAC (Douglas Island Pink and Chum, Inc.)
A favorite thing to do in Juneau is a tour of the Douglas Island Pink and Chum's Macaulay Hatchery. Discover how salmon manage to find their way back to the place of their birth – even with the passage of years! Your hands-on experience at DIPAC will teach you all about the life of salmon…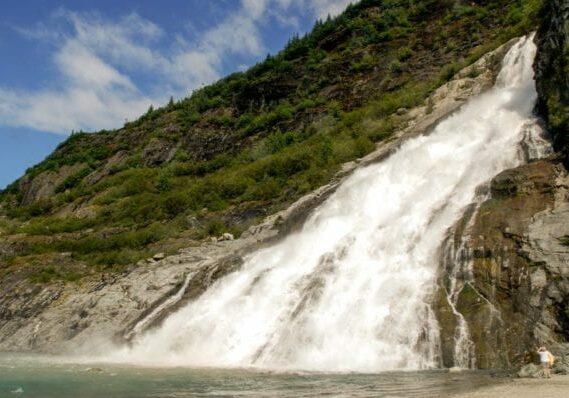 Juneau Hiking Trails – Nugget Falls Shore Excursion
Juneau hiking trails shore excursions are unique and full of adventure. As a favorite port of call on an Alaskan cruise, Juneau is full of hidden delights. Experience a true Alaskan adventure with a Jeep tour from Unplugged Adventures on Juneau hiking trails.   In the mood to stretch your legs and have an intimate…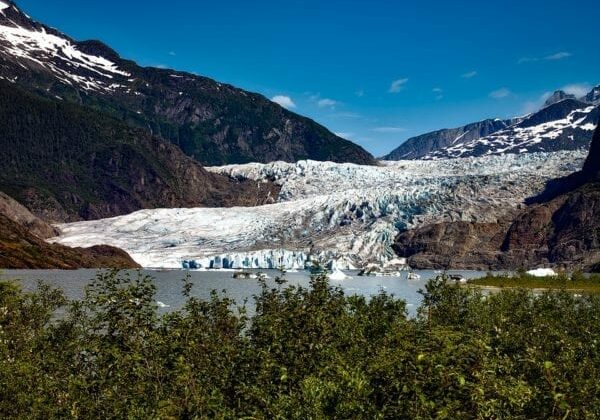 Top 10 Things To Do In Juneau – #1 Mendenhall Glacier Tours
Mendenhall Glacier is Juneau's most popular destination and Unplugged Adventures Jeep tours are an excellent way for you to experience the splendor of Mendenhall Glacier, a 3,000-year-old glacier in the Juneau Icefield that spans over 13 miles in length, ending at Mendenhall Lake. Whether you're flying in or arriving with a cruise ship – Mendenhall…
Map of Things To Do in Juneau
Take One of Our Jeeps to All Ten Must See Destinations!