Experience an unforgettable Alaska shore excursion, dedicated entirely to you. Whether you want to venture out on a quiet drive along the Alaska coast, explore the nature paths surrounding the Mendenhall Glacier, or discover Juneau's rich cultural and mining history in urban downtown, we don't think you should have to pick just one. Our self-guided Jeep tour was specifically designed to provide a fun and informative shore excursion that is easily customized with the touch of a button.
Not quite sure what you want to see? Simply tap one of destination routes, and it will guide you along our most highly recommended routes, including a few hidden photo opportunities you won't want to miss.. The pre-selected 4-hour tour assumes you spend approximately 30 minutes at each location, which will allow ample time for navigating between locations with a few pictures stops in between.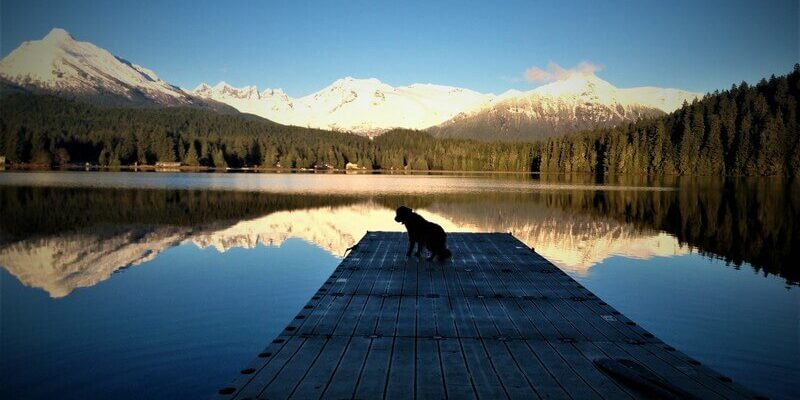 Ten Must See
Destinations Await You
Pictures
Unforgettable Scenic Views
Looking for that unforgettable picture? Unplugged Adventures has eight suggested photography sites you won't be able to choose between. Just select one of the camera icons on your map, and it will preview the site before you decide whether to add it to your travel route.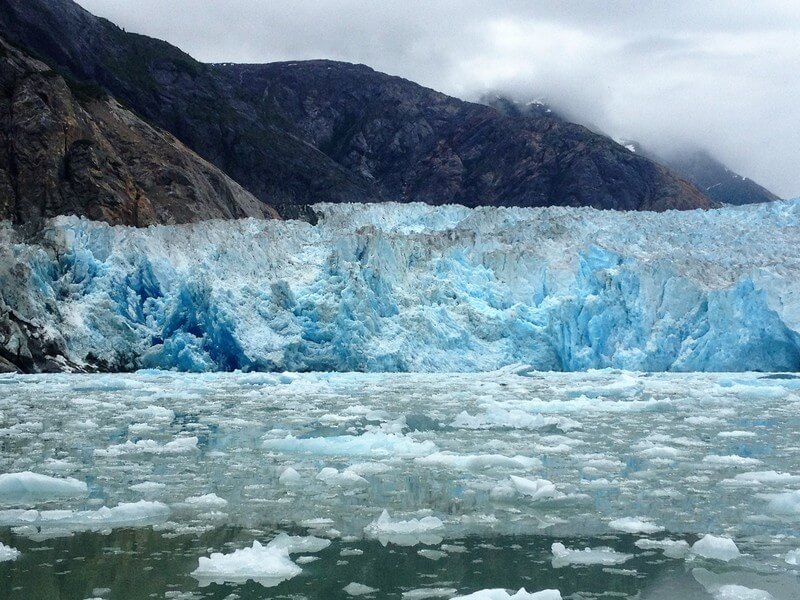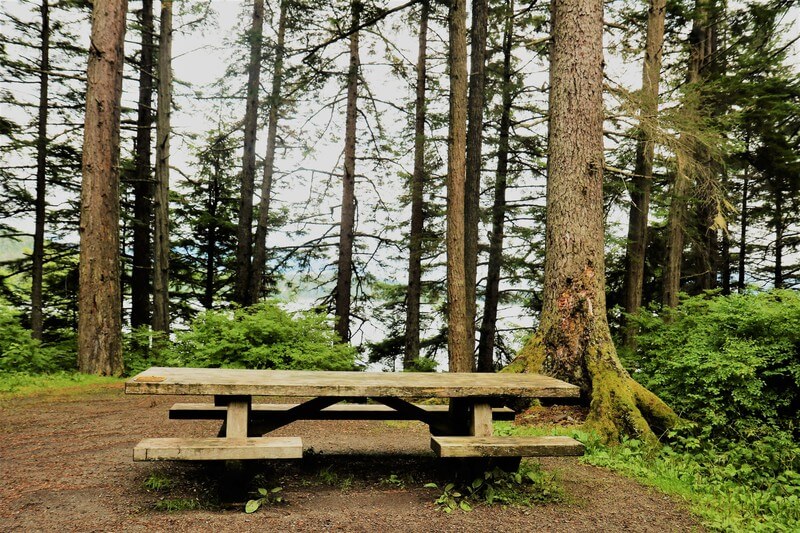 Exclusive Private Dining
Hosted by Nature
Unplugged Adventures knows the most memorable moments are created by the ones you're with and the experiences you share. Bring a picnic lunch from your vessel or take-out from one of many restaurants we suggest below, and visit one of three outdoor dining locations selected just for you. Simply tap the picnic table on your map, and it will preview the location ahead of your journey.
Feeling Lucky?
Try Your Hand at Gold Panning
The city and borough of Juneau provide complimentary access to visitors and residents alike at Gold Creek, known for the bright flakes that still flow from what was one of Juneau's largest gold discoveries. Unplugged Adventures provides an instructional video, mining pans, sifting pans, a trowel, and all the utensils needed to try your own hand at prospecting. Your vehicle is loaded with keepsake vials to take home any gold you find!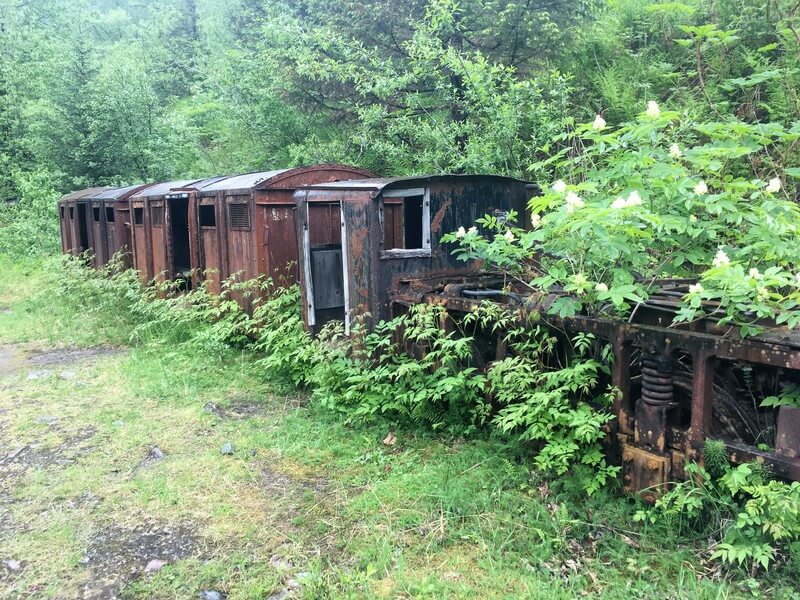 The Essentials
Quick Bite. Quiet Picnic. Authentic Alaskan Meal.
Looking for a great Alaskan meal to enjoy along the beautiful coastline? Whether it's convenience or that right off the boat freshness Alaskan seafood is known for, we have several recommendations for you. There are even a few places that will ship directly to your home, so you can relive your experience with friends and family back home!
Local Favorites:
Fresh Caught Favorites:
Quick & Convenient:
Pit Stops: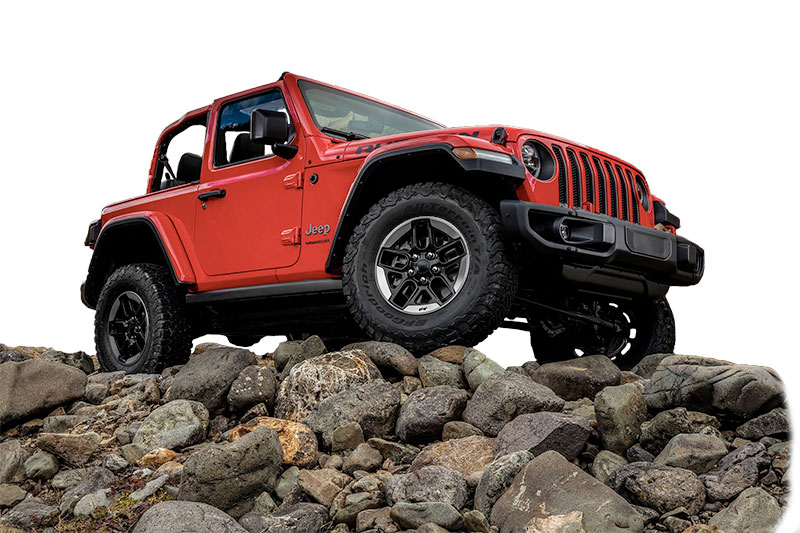 Juneau's Only
All-Inclusive, Self-Paced Guided Excursion
We know you have limited time, that's why Unplugged Adventures has gone the extra mile to make sure every minute you have with us is incredible. All self-guided Jeep tours include unlimited mileage, gas, insurance, use of the customized digital guide, and any equipment you may need (car seats, gold mining equipment, bear spray, etc.). Please note guests are responsible for any moving violations they incur, as well as the insurance deductible if at fault in an accident.
Convenience
Centrally Located Across from Dock C
We're centrally located directly across from Dock C. Jump in your vehicle and hit the road!
No lengthy check-in or check-out process: secure your reservation through your cruise line, and simply show your driver's license and ticket to one of our friendly staff and you're on your way. To check-out, hand in the keys.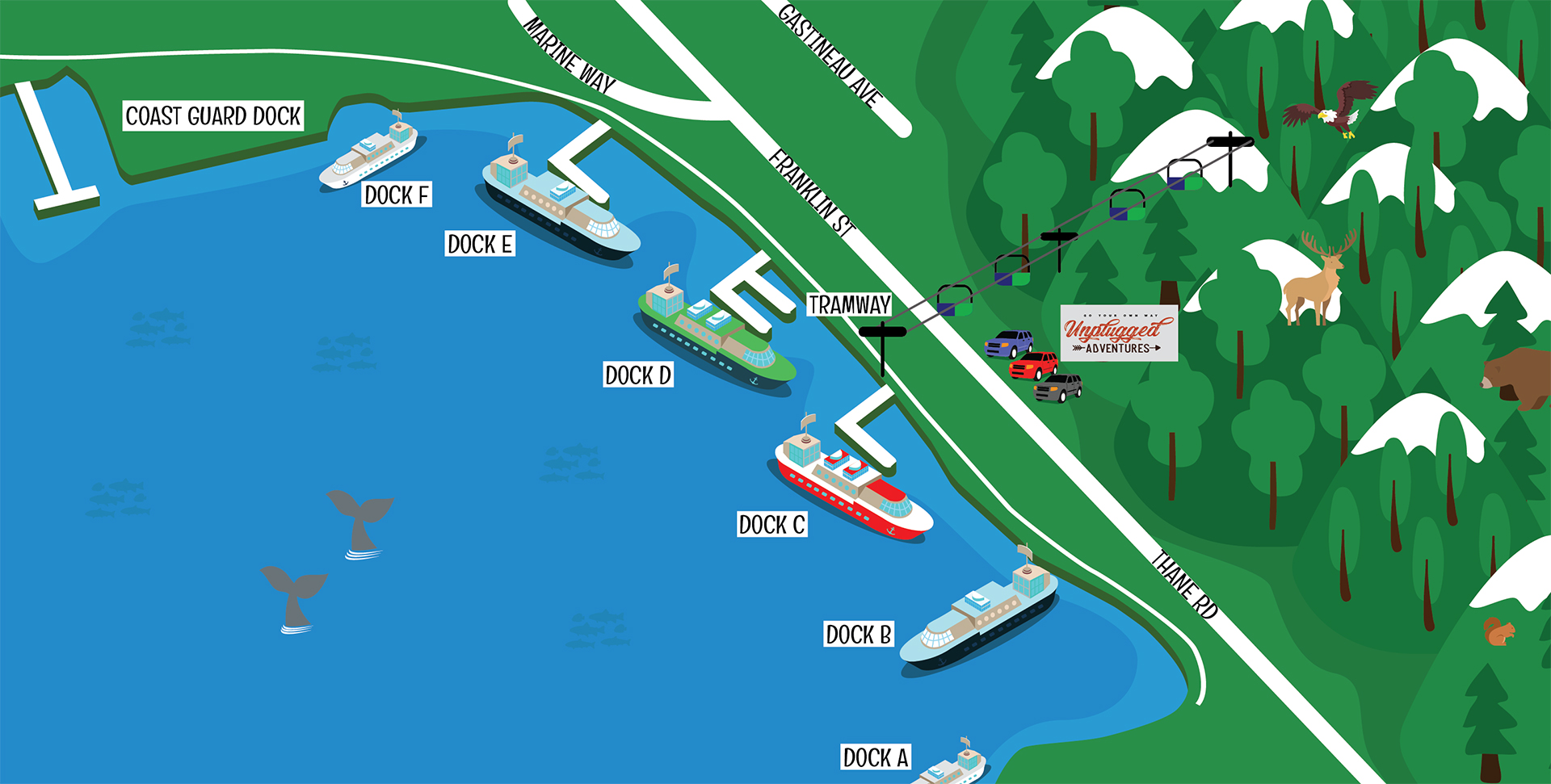 All-star
Customer Service
Have a question about Juneau, Jeeps, ship schedules, gear or something else? Just ask, we're happy to help. Our goal is to make the most of your day, and we hope to see you again on your next shore excursion in Juneau!