Shore Excursions in Juneau, Alaska With Unplugged Adventures
There are several shore excursions available on an Unplugged Adventures Jeep Tour around Juneau that offer unsurpassed beauty and excitement. When you've grown tired of being at sea and want to touch terra firma for a break, choosing a tour from Unplugged Adventures is a great option.
A self-guided Jeep tour provides lots of fun and informative shore excursions and can be easily customized to your individual interests. You can relax and enjoy the scenery during a quiet drive along the Alaskan coast, or go hiking on one of the unique nature trails surrounding the Mendenhall Glacier. More urban-minded enthusiasts may choose shore excursions to Juneau's rich cultural area downtown.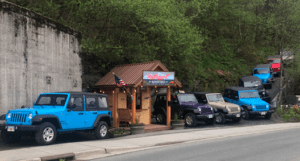 If you are limited on time and have to choose just one of the shore excursions on your Unplugged Adventures tour, an excursion to Auke Bay would be an ideal choice. This is an unincorporated community near Juneau that includes Auke Lake. Abundant fish and wildlife, temperate rain forests, land and waters that are virtually untouched by man can be found on shore excursions to Auke Bay. 
The fantastic view of the Mendenhall Glacier behind the bay and Mount McGinnis toweriing over Auke Lake provide some majestic picture-taking opportunities. The reflection of the glacier in the lake is breathtaking. Humpback whales in the waters of the bay offer more exciting and unique photo ops when they come near the shore. 
Unplugged Adventures is Juneau's only all-inclusive, self-paced, guided Jeep excursion. We always go the extra mile to make sure every minute you have in Juneau is incredible. All tours include unlimited mileage, gas, insurance, use of the customized digital guide, and any equipment you may need (car seats, gold mining equipment, bear spray, etc.). 
When you disembark from your cruise ship, look for us just across from Dock C. Our central location makes it easy to get started on your Alaskan shore excursions. There is no lengthy waiting to check in and check out. And we'll make sure you get back to your ship in plenty of time. 
Our primary goal is to help make your shore excursions to Auke Bay the best experience of your entire trip. Give us a call at 1-800-989-9868, or check out our website 
https://www.alaskaunplugged.com/
 to book your Alaskan shore excursions tour