Top 10 Things to do in Juneau – #6 Out The Road
Called Out the Road by locals, this adventure offers excellent opportunities for things to do in Juneau, where you will gaze in awe at the majestic mountain views, astonishing glaciers, unique wildlife, and views of pristine waterfalls, lakes, and rivers. In addition to interesting picturesque marinas along the coastline, whales, sea lions, and seals can often be seen. Plan to stop for a bit of beachcombing, go fishing or take a hike along the wilderness trails. Photographers, painters and nature lovers will be inspired by many things to do on a Juneau shore excursion. 
Out the road on a Juneau Jeep excursion is a unique way to experience many things to do in Alaska. When you've got a few hours during the port call from your Inside Passage cruise, hop across the way from Dock C to Unplugged Adventures and grab a Jeep. Winding north from Juneau, one of Alaska's oldest and most beautiful cities, Glacier Highway will take you on a beautiful scenic drive along the coastline to the very end of the Juneau road system.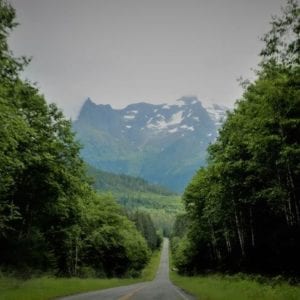 There are so many
things to do in Juneau
Out the Road you'll be amazed. Interesting stops along the way include the Macaulay Salmon Hatchery and the Shrine of St. Therese, located in one of the most beautiful areas of the Tongass National Forest. Nearby at the Jensen-Olsen Arboretum, you can see over 950 species of native plants. Many local artists and photographers have been inspired by the natural beauty and have their wares for sale. The arboretum is an absolute jewel in Juneau. The Eagle Beach State Recreation Area is located in the lush rainforest where you can enjoy a picnic, or try out the Gold Creek Salmon Bake where you can experience an Alaskan wild salmon meal, grilled to perfection! 
These things to do in Juneau are just a few of the incredible Jeep excursions you can experience from
Unplugged Adventures
. Check us out today and get your adventure on the books.